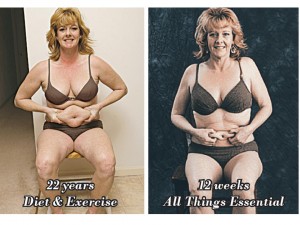 After turning 40 my weight started creeping up 5 to 10 pounds a year.
To combat this I worked out harder, ran longer, added sculpting classes and consumed healthy fresh foods.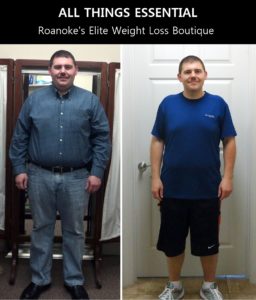 I could work extra hard and lose ten pounds but it was back in no time. I felt that I didn´t deserve the weight I carried for how I ate and exercised. At 46 I found myself in unexplainable pain and grossly declining health with no answers. I had tried every quality liver, colon, blood or nutritive cleanse available. After all my family had a history of pancreatic and liver cancer so I needed to be proactive. I realized that I just may be in a fight for my life and certainly already struggling in the quality of the life I was experiencing.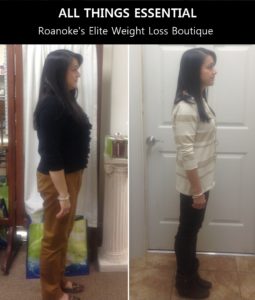 In 2007 I began to question why I could not find protocols for the pancreas. Internet research revealed no results for pancreatic cleanses or how to eat for the pancreas. In November 2009, I came across a protocol for the pancreas new in the United States. I was determined to try this protocol. In 12 weeks I dropped the fat I had worked to lose for 22 years. My pain along with my cyst and other organ dysfunctions disappeared. I reset my pancreas that reset my hormones and metabolism and have now resumed activities that I thought were long over in my life. When you see and feel the experience of returning health take place in your own life and have the ability to replicate the process in others lives, how could you not be passionate about the work? This is the most rewarding time of my life. I get to watch transformations of lives where people gain health, self esteem, self confidence and energy while they lose weight and co- pays to their insurance companies.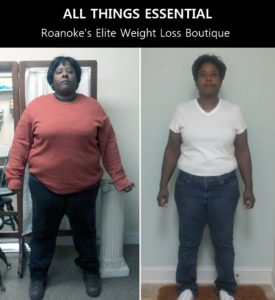 What is the most challenging part of losing weight?
This protocol brings you a mirror image of your habits. You examine your priorities and choices in life. Having learned the concepts, it takes discipline to practice the principles and enjoy the pleasures of maintenance. You recognize unproductive habits and their triggers and begin to surround yourself with the right people and places, slowly removing obstacles preventing you from moving forward in your healthy life. When your hand are full of yesterday´s junk, it´s difficult to reach for things that are better.
In order to live a better life, I had to change some things I did daily. Most health concerns are created by something we do on a daily basis. Change is the only constant in life, so if I wasn´t willing to make changes then it was a choice to stay stuck.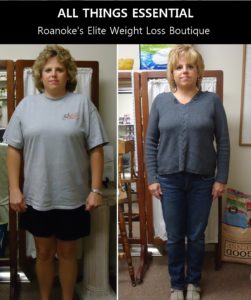 Copyright 2018 – All Things Essential
All rights reserved